Corporate Communications
Solve your tasks with Clarity
User-friendly presets provide you with software-based solutions that help you boost the quality and efficiency of your corporate communications brilliantly – without driving up costs at the same time. The Clarity Communication Center is the holistic solution for your communication requirements – both today and in the future.
The Clarity Communication Center is designed for international use. The individual administration interfaces are available in German and English.
In addition to German and English, the Clarity Communication Client currently supports the following languages: French, Italian, Spanish, Polish, Hungarian, Czech, Slovak, Russian and Ukrainian.
In addition, there are ready-made audio files in German and English. There is also the possibility to embed any audio file in the appropriate .wav format.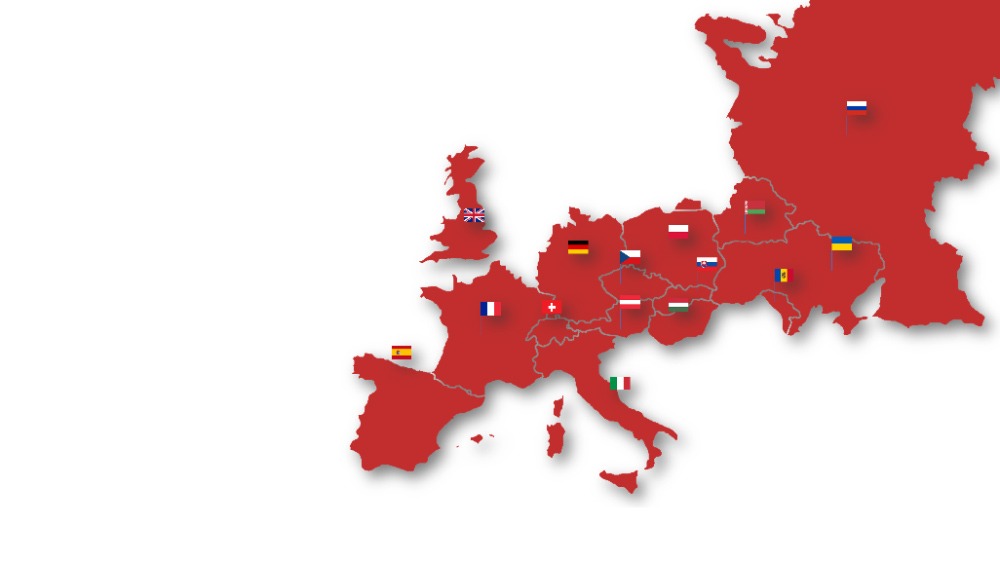 For better collaboration, users can share their screen content with other users, each actively working on the other's computer as needed.
The Clarity Communication Client provides an Outlook add-in, which makes comfort functions available in Outlook. For example, conference planning from Outlook is integrated into the Clarity Communication Client.
Logging into the system is done in the Clarity Communication Center via Clarity DiVOS authentication or via Microsoft Windows authentication using Active Directory. Authorization is performed using the rights system in the Clarity Communication Center.
In the Clarity Communication Client, the login options "Integrated Softphone", "External Phone", "Out of Office", "Free Seating", "Dial-in" and "Microsoft Teams" are available to establish a voice connection or to register a voice terminal in the system. For this, users can change their password independently with the Clarity Communication Client. The administrator can also generate a password that will be automatically sent to the user's stored e-mail address.
Of course, countless functions are available for telephony, such as starting a call, receiving a call, holding a call, transferring a call with or without consultation, taking over a call, second call, toggling, ending a call, callback request, call details for a call (for example: call duration, ringing time, call duration, etc.), call notification window in the Clarity Communication Client, missed calls, automatic call acceptance, call forwarding as well as other comfort features. User and administrator can define fixed and conditional redirects with the following options: Divert to internal or external number, voicemail or predefined audio file as well as alternatively signal a busy signal. Conditional redirections can be triggered based on the following events: An unavailable user, a call not answered after a certain time or after exceeding a fixed or dynamic queue size.
Calls can be recorded based on voice channels, extensions and users. Here, a one-sided exposure or a two-sided exposure can be set. Recording schedules can be set for hotlines.
It is possible to record calls automatically as well as to record a part of a call at the same time, for example for contracts according to the Telemedia Act.
The Clarity Communication Center knows various comfort functions: Group call, picking groups as well as black and white lists. The user's communication history is synchronized across all of his endpoints and clients. The history also offers a variety of functions such as call search or forwarded calls.
Various address books can be integrated into the Clarity Communication Clients. In addition to a personal Clarity address book, central address books from Outlook, Active Directory, LDAP address books and databases via ODBC are available to the user.
Other functions such as general and specific searches in individual or all address books as well as sending e-mails from the address book are also supported by the Clarity Communication Client.
The administrator can use an extension to create fixed conference rooms, which users can access at will. Blocking the Clarity conference planner for other users by the administrator is also possible. In addition, spontaneous conference rooms can be created to conduct dynamic ad hoc conferences.
The Clarity Communication Client provides a simple overview of all users and their availability status. In addition, extensive statistics can be generated from all users about their calling behavior.
Optimal communication between users is achieved through Clarity Chat. Possible functions include group chat, file sending or calling another user from the chat.
Sending an SMS via the Clarity Communication Client is also possible. This can be done to single targets as well as simultaneously to multiple targets.
The Clarity Communication Client offers the possibility to set individual key combinations for actions.